Silkscreen summer courses in Korčula, Dalmatia
New : now the courses take place in my atelier in Korčula old Town, near the port.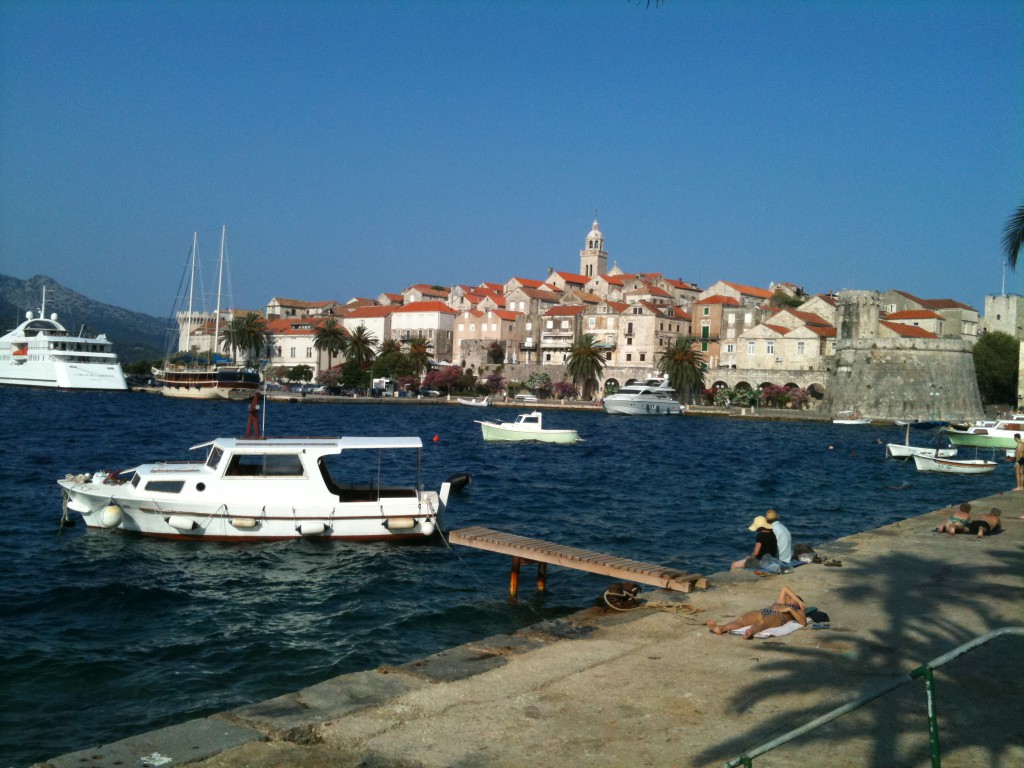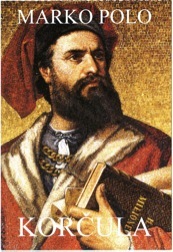 It was Marko Polo who brought back from China to Europe the printing process with a stencil that was stuck onto a piece of silk and which prefigured modern silkscreen printing. He was born in 1254 on the Dalmatian island of Korčula which used to be a Venetian trading post like numerous ports along the Mediterranean shores.
In the old city of Korčula Marko Polo's house and a museum dedicated to the traveller's journey along the silk road can be visited. It was while visiting Marko Polo's house that the idea of teaching traditional silkscreen in Korčula occurred to me.  Korčula struck me as a most appropriate location to learn this technique while discovering a still preserved environment steeped in history and bathed in sunlight.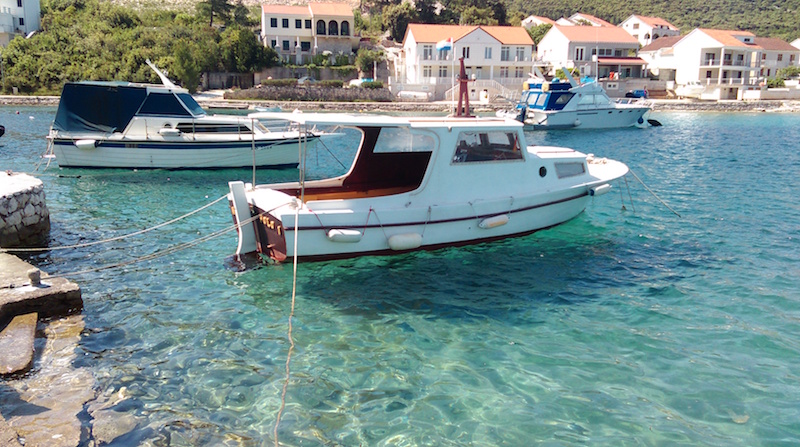 The lessons take place on my boat in July and August, in weekly morning sessions. Boarding is at 9:00 am and then we head for a nearby cove for the lessons. Around midday, we finish with a dip in the Adriatic sea before returning to the port. The fees are of 200€ for the five mornings from 9:00 am to 12:00 pm of traditional silkscreen printing lessons.

The journey by plane or by car and ferry is up to the students. I can indicate links to transport companies that service Korčula.
Similarly, students are in charge of accommodation, according to preferences and possibilities. I can indicate addresses of flats or houses for rent though. There are also camping sites and hotels. Note that accommodation and flights should be booked in advance.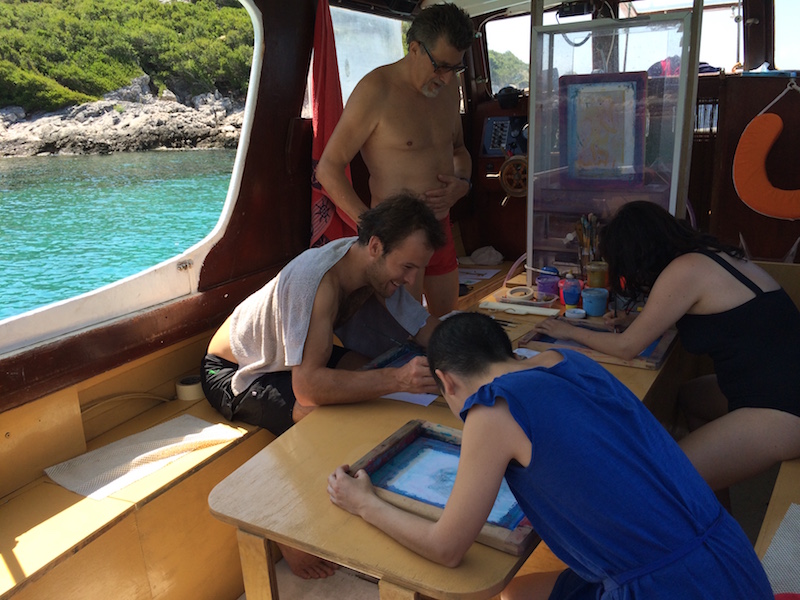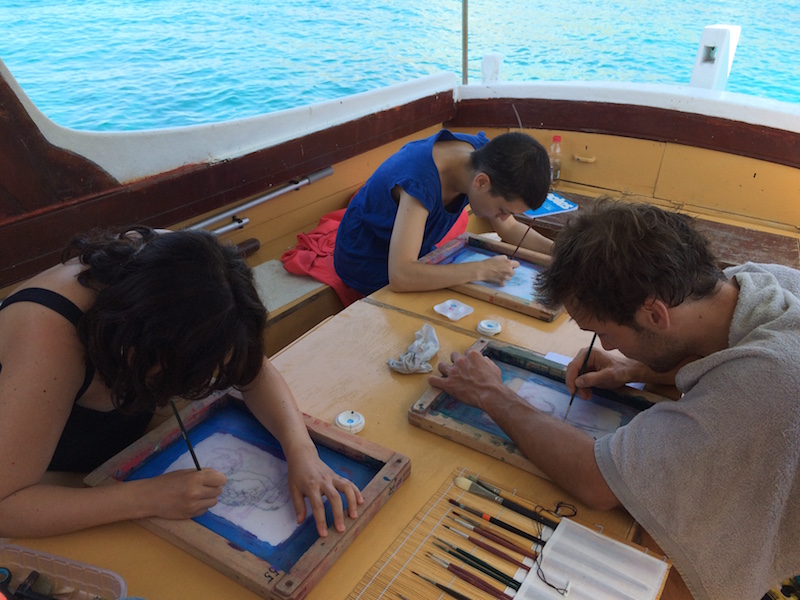 Preparing the screens on board Marko Polo 1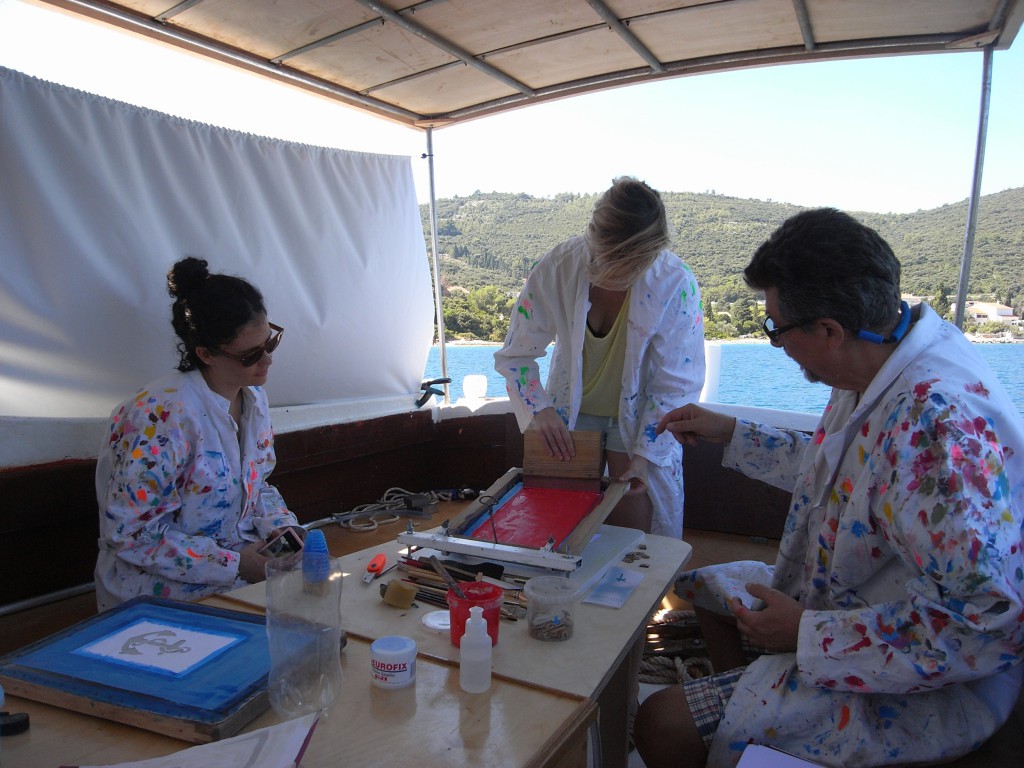 Printing in process !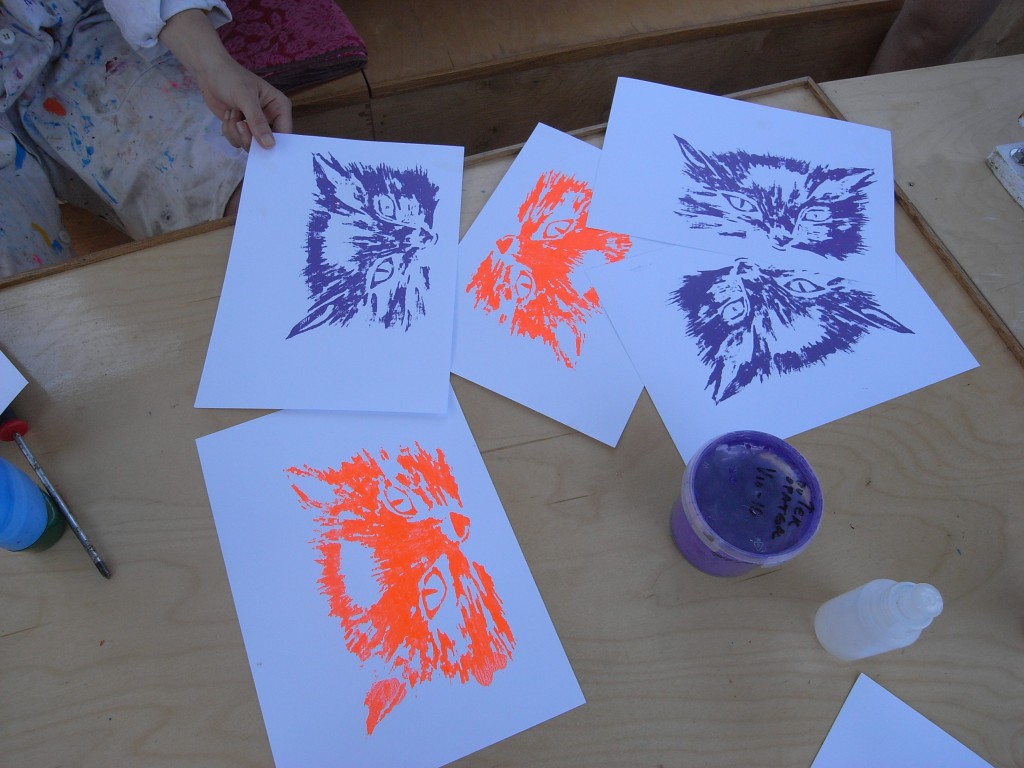 Here is the result !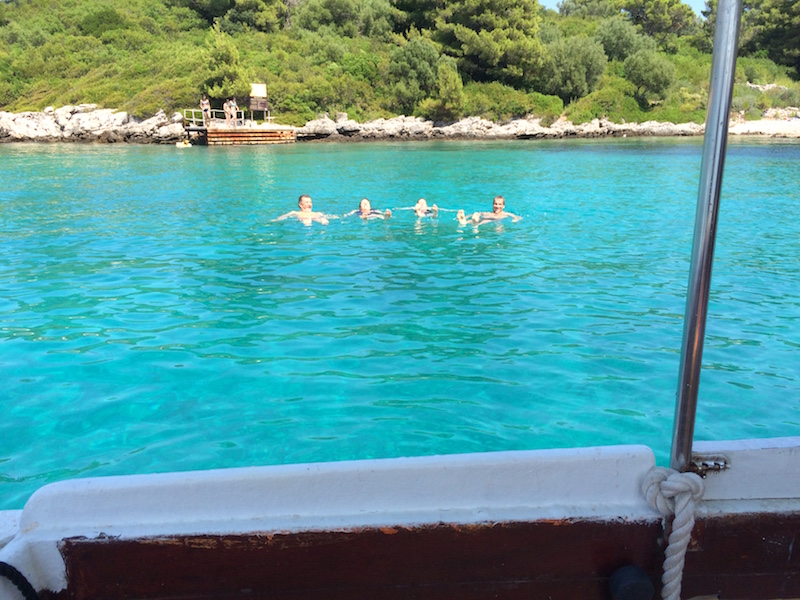 A dip in the Adriatic after the efforts !